Submitted by Darrel Johnston, Sumner County Animals
We would like to salute Patti Ragsdale on behalf of her efforts to care for and reduce the population of feral cats in Sumner County.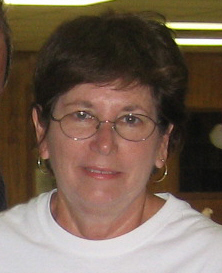 Patti has been involved with TNR (Trap/Neuter/Release) since 2006. She has humanely trapped, vetted, spay/neutered and returned to their colonies over 250 feral cats. According to Patti, "Sadly there are thousands of cats in Sumner Co. that are not fortunate enough to have access to regular food and water, relying on hunting for scraps to survive and often starving or getting killed in the process. With malnutrition and lack of care comes disease, which takes its own toll". Although she depends heavily on programs that offer free or low-cost S/N or free food, she and her supportive husband spend thousands of their own dollars each year for the protection of animals, both wild and domestic.
Patti is currently monitoring about 10 feral colonies, working with local residents to provide food and feeding two colonies herself. She observes any new unaltered additions in the colonies which results in additional litters. As needed, she traps and arranges for vetting & S/N, often taking in the offspring to socialize and arrange for adoptions through area shelters, pet stores, individuals, etc. … all at her own cost.
In addition to her efforts as an individual, Patti works closely with Kitty City, a husband/wife team rescue/adoption team who manages a center for kittens, older and special needs cats. Even though her efforts with the ferals are strictly as an individual (not a 501.c3) she appreciates any assistance with cat food or S/N costs and stresses that any donations go 100% back into her efforts caring for the feral cats. (PO Box 290, H'ville, 37075, or she may be contacted at 390-7139). She will also gladly accept any help offered with trapping and transporting cats … as she says, "I'm only one person and can only do so much. Problems referred to me are many … offers to help are few"
What are 'feral' cats? Undomesticated cats living in the wild. Cats start breeding at 5-9 months and can produce 3 litters a year. 'Community cats' are stray cats that are usually cared for by several in-area residents … not wild, but with no homes. Without the efforts of the "Patti's" in our society, the feral population would be more uncontrolled. Thank you Patti!!!!
If you are interested in submitting a story, please visit our share a story page. We welcome any inspiring or funny stories involving pets or their advocates.