Pet Memorials
Thank you for all the memories.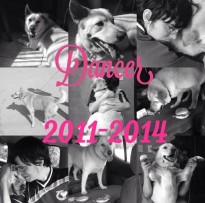 "Hold me closer, Tiny Dancer" Big girl. You'll love forever with me. Please, don't stop protecting us.
We lost our dear Maggie to kidney failure on the morning of Thursday, January 31, 2013. She was a sweet, sweet dog who was loving and so full of life. Her presence is noticably absent every day in almost everything we do. Our home feels empty without her. We miss her terribly. RIP baby girl. […]
The pretty gray kitten remained in a cage, unadopted, because she hissed and struck out at anyone who approached her. My daughter, who worked as an animal walker, took pity on her and brought her home. For weeks, this small creature hid under a bed, coming out only to eat, potty, and hiss at any […]
The tiny puppy showed up at the horse barn on a chilly September morning. She had been dumped in the country the previous evening. Something about her appealed to her. I called my husband and told him I had fallen in love. After assuring him that the object of my affection was a puppy, and […]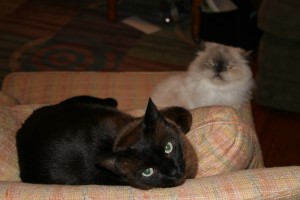 Sadie was a wonderful cat. I went to the shelter to help a friend find a dog and I left with a cat. 11 years later I am still grateful for the spontaneous decision. She was loving and loyal with the loudest purr. We miss her daily.