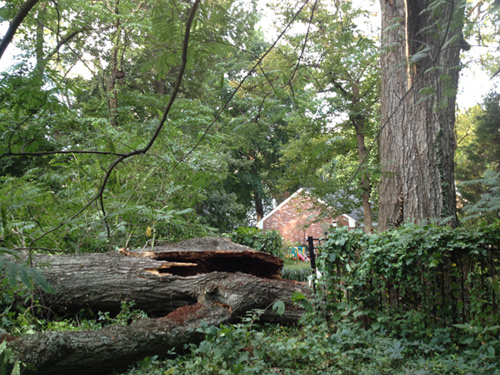 Our neighbors tree fell down destroying three sections of our fence and another area needed to be taken out to get the tree removal equipment into the backyard. For several weeks we had temporary fencing and other materials blocking the damaged and missing areas. Twice during that time, our precious dog got out.
We live on an incredibly busy street and immediately the head thinks of all the bad things that can happen while the heart speeds up rapidly.
The second time it happened, I was at home alone with the kids and we were actually playing in the backyard while he was with us and then he was gone. I yelled at them to get in the car, grabbed my car keys and we jumped in the car to start canvasing the area. Thankfully, we found him fairly quickly as he had run to the street behind our house and was in a neighbor's yard a few houses down.
Fence, microchip, collar, you can have all the precautions in place and still most everyone has experienced the horrifying scare of a missing pet.
The uncertainty, the complete lack of control, the worry it's almost paralyzing. BUT the quicker you can respond and the faster you can start the search process the more likely you will have a happy reunification.
Stray Magnet strives to be a helpful resource if you ever lose or find a pet.
The best NEWER RESCOURCE around is NEXTDOOR. It's an online neighborhood bulletin board. We highly recommend you post pictures and information immediately on the website through your computer or the NextDoor App.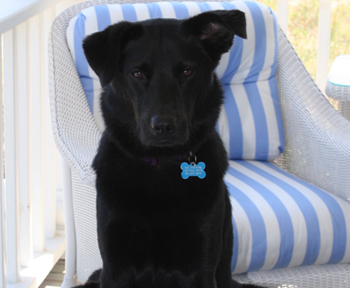 We have helpful resource section (tips and phone numbers to call), a bulletin board to post the pets picture and information and we will post the information on facebook, twitter and send out an email alert for your county. Consider helping others, by signing up to receive lost/found pet alerts for your county.
Click Here for some helpful steps if you lose your dog.
Click Here for some helpful steps if you lose your cat.
On the other side of things, you can be instrumental in helping a lost pet reunite with their owner.
Click Here for some helpful steps if you find a dog.
Click Here for some helpful steps if you find a cat.