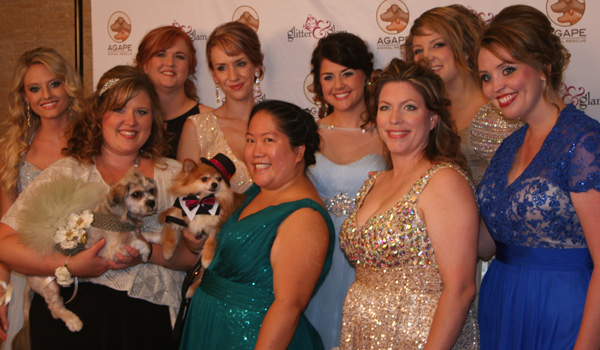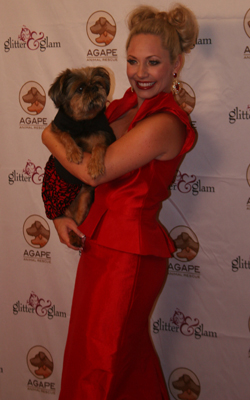 Agape Animal Rescue celebrated their 10th anniversary with style. They held their sixth annual Glitter & Glam fundraiser at the Hutton Hotel on July 27.
Attendees enjoyed an evening of fashion and fun, all for a great cause. The fashion show boasted looks from local designer Glitz Nashville and pet fashions from Betty Badd Couture and Scooby Shades Pet Accessories.
Lending their celebrity to the event, the cast of the "TNT's Private Lives of Nashville Wives" were the hosts and runway models. Cassie Chapman also served as a co-chair of the event.
A wide variety of auctions items were donated to raise money ranging from celebrity-autographed guitars and Tiffany's jewelry to local restaurant gift certificates and personalized art.
The evening was full of spectacular festivities but the focus remained on the animals and the mission "to finding forever homes for abandoned and displaced dogs while educating the public to be more responsible pet owners."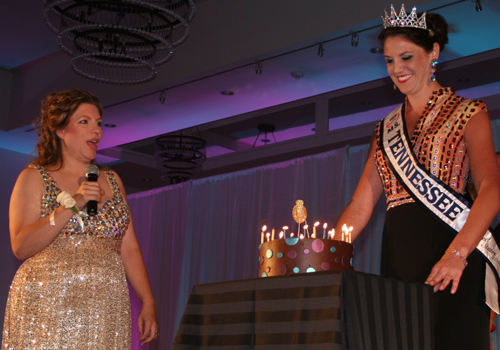 The board presented founder Tanya Willis with a birthday cake saying "thank you for making your dream our mission."
In celebrating their tenth anniversary, they also acknowledged their incredible achievement of "almost 800 animals lives saved".
Glitter & Glam was a huge success raising over $40,000 towards helping animals in Middle Tennessee.
To learn more about Agape Animal Rescue, visit http://www.agaperescue.org.
To learn more about Glitter & Glam, visit http://glitterandglam.org.