It's Kitten Season; Help Control Overpopulation by Spaying and Neutering Your Pets
Spring has sprung and with it begins kitten season! Nothing is cuter than kittens but too many kittens only increases our pet overpopulation problem leading to more unnecessary euthanizations. Please help by educating about the benefits of spaying and neutering in your community. Be a responsible pet owner or help others take advantage of the affordable spay and neuter resources available in Middle Tennessee. Together, we can make a difference.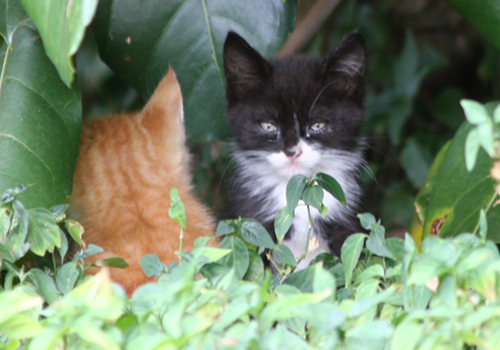 Kitten season starts in the spring, peaking in late spring or early summer, and ending in the fall. According to the Pet Community Center, "Each year in Nashville over 10,000 animals are euthanized because of pet overpopulation." "Spaying and neutering makes a big difference: Just one unaltered female dog and her offspring can produce 67,000 puppies in only six years. In seven years, one female cat and her offspring can produce an incredible 370,000 kittens!" (PETA)
Middle Tennessee has lots of spay and neuter services, financial assistance programs, and low cost clinics.
A full list of those can be found at http://straymagnet.com. Below we we highlight a few mobile options, clinics and financial assistance programs.
Mobile Services:
Rover (Davidson County Residents)
Website: www.nashvillehumane.org
Rover is the Nashville Humane Association's mobile surgical unit. "ROVER travels four days a week and is staffed by a Veterinarian, Licensed Veterinary Medical Technician (LVMT), Veterinary Assistant and Project Coordinator." You can't miss the big yellow bus which offers practically free -$10 spay and neuter services to qualifying individuals.
To qualify: you need to live in Davidson County and bring proof of one of the following: food stamp card, free school lunch program card or WIC documentation, disability letter or V.A. disability letter, last year's tax return statement, public housing rent receipt or Section 8 letter, or Social Security income documentation.
To set up your appointment:
1-Call 615 352-4030
2
2-complete the patient information packet at http://www.nashvillehumane.org
The Spay Station (Wilson County)
The Spay Station is a New Leash on Life 33-foot mobile veterinary clinic. The Spay Station offers FREE spay and neuter services to those who demonstrate financial need.
To qualify: participate in ANY of the following programs: "food stamps, public housing, disability, WIC, Families First, SSI OR Medicaid." While the Spay Station primarily serves residents in Watertown and Lebanon anyone (group or individual) may sponsor the spay station ($1,100) for their county. The Spay Station runs solely off of grants, donations and sponsors.

For an appointment or more information, please call 615-444-1196.
Spay & Neuter Programs and Low-Cost Services
Sumner Spay & Neuter Alliance
1033-B Union School Road
Gallatin, TN 37066
(615) 452-2233
Website: www.sumnerspayneuteralliance.org
Email: info@sumnerspayneuteralliance.org
Cost:
Male Cat $30, Female Cat $40, Feral Cat $25
Male dog $45, Female Dog $55
To schedule an appointment; call (615) 452-2233, Monday – Thursday from 10:00am to 4:00pm.
Beesley Foundation
2215 Keeneland Commercial Blvd.
Murfreesboro, TN 37217
(615) 890-6878
Website: www.beesleyfoundation.org
Cost:
Male Cat $40, Female Cat $45 (add $15 if pregnant or in heat)
Male Dog range $50-$90 depending on weight, Female Dog range $65-$100 depending on weight, exact fees available at http://www.beesleyfoundation.org.
Why prices are low:
1-"We are a non-profit clinic run by Beesley Foundation and supported in part by donations and fundraisers."
2-"We only provide spay/neuter services and do not have the overhead required for full-service clinics."
To Sign up for an appointment: Click here to download their application. "Fees for surgery (and required shots) must be paid before an appointment is made. When we receive your application with payment, we will call you to make an appointment."
Fix for Life Spay & Neuter Clinic
511 W. Baddour Parkway
Lebanon, TN 37087
(615) 453-2349
Website: newleashonline.org
Email: fixforlife@newleashonline.com
"Fix for Life, an initiative of New Leash on Life, is a spay/neuter clinic that is dedicated to reducing pet overpopulation in Wilson and surrounding counties by providing high volume, high quality, low-cost sterilization services. Spay/Neuter services are offered to shelters, rescue groups as well as the general public and you do not have to qualify financially to use our services."
Cost:
Male Cat $30, Female Cat $40
Male Dog under 50lbs $40, over 50lbs $50, Female Dog under 50lbs $50, over 50lbs $65
*Prices sometimes decrease when they receive grants, call regularly to inquire.
Call for an appointment (615) 453-2349 Monday thru Thursday 8 a.m. to 5 p.m.
Middle Tennessee Spay and Neuter Clinic
738 B. North Main St.
Shelbyville, TN 37160
(931) 684-5353
Website: www.mtsnc.org
Cost: Cat $30 Dog $45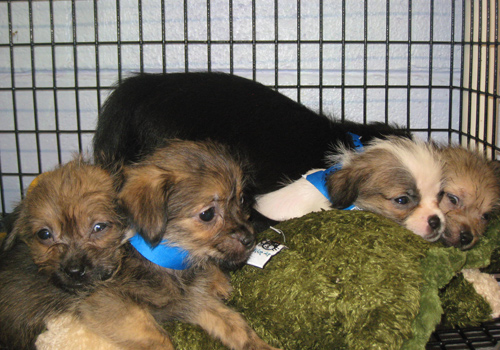 Who Qualifies: "Anyone on state or federal assistance including TNCare, food stamps, disability, reduced or free lunch etc., anyone who adopts from an animal agency, animals in the care of a rescue, humane or animal control, anyone with barn or feral cats (not owned pet cats) and those on fixed income. A 1-2 person home under $30,000. For each additional person add $6,900.
*Thanks to a grant provided by ASPCA (The American Society for the Prevention of Cruelty to Animals) we are able to offer a discount of $20 off a surgery for big dogs over 50 pounds."
Financial Assistance Programs:
Pet Community Center
Financial assistance and transport available to Fix for Life Spay-Neuter Clinic.
(615) 512-5001
Website: www.petcommunitycenter.org
Email: info@petcommunitycenter.org
Cost:
Male Cat $30, Female Cat $40, Feral Cat $38 (includes rabies vaccination and ear tip)
Male Dog $45-$55 (based on weight), Female Dog $55-$70 (based on weight)
Full list of prices available at http://www.petcommunitycenter.org.
Book an appointment by completing their questionnaire.
*Financial Aid may be available, contact them for more information.
People for Animals
Financial assistance and discount certificates available.
Franklin, TN
Website: www.peopleforanimals.net
Email: PeopleForAnimals@comcast.net
Process:
 Call (615) 794-8925 to talk to a volunteer who will determine the level of assistance available and the appropriate vet clinic for the surgery. The pet owner then calls the clinic to schedule the surgery.
List of programs and services
List of vets they work with (accept PFA certificates)
Nashville Humane Association
Discount certificates called "Friends of Animals Certificates" are available for purchase to use at participating clinics
. Anyone can purchase!
213 Oceala Ave
Nashville, TN 37209
(615) 352-1010
Website: www.nashvillehumane.org
Cost:
Male Cat $51, Female Cat $65
Male dog $64, Female Dog $90


List of participating vets
Cheatham County Animal Awareness Foundation (Cheatham County Residents)
Spay neuter services and financial assistance program for residents of Cheatham County. The Spay Station comes once a month to spay and neuter cats and small dogs and large dogs are performed at a local vet clinic.
Website: www.cheathamcountypaws.org
Call or email for more information:
Call for cats and small dogs (615) 829-8984
Call for dogs over 40 lbs (615) 578-1262
Email: cheathamcountypaws@hotmail.com
Local Trap and Release Programs:
The Pet Community Center also have a trap-neuter-return (TNR) program called Feline Fix. For more information visit www.petcommunitycenter.org
Together with Nashville Paw Foundation they are offering a spring program called Free Feral Cat Mondays. They will fund the sterilizations for 120 cats Fix For Life. The two dates left are May 6 and May 13. To schedule an appointment, visit http://www.petcommunitycenter.org.
Additional Resources:
"Pet Statistics: How Many Pets are in the United States?/ How many animals are in shelters?/ etc." ASPCA
"Why Spay/Neuter?" on People for Animals
"Kitten Progression: At-a-Glance" on Alley Cat Allies
"Feline Spay + Neuter" by Mark Waldrop, DVM on Nashville Paw
"Spay and Neuter FAQs" from the Sumner Spay & Neuter Alliance