Walden's Puddle set to host their Second Annual "Fall Call of the Wild"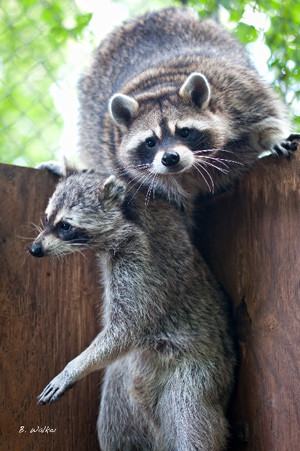 Middle Tennessee is fortunate to have a "professionally-staffed wildlife rehabilitation and education facility in Middle Tennessee" called  Walden's Puddle. Walden's Puddle "provides care and treatment to sick, injured and orphaned Native Tennessee Wildlife." They don't "charge for services and receive no federal or state funding making donations critical to their success helping "2500 injured and orphaned animals annually."
Their Chairman/CEO and acclaimed singer songwriter, Lane Brody, noted that 90% of their yearly budget goes directly toward the mission and animals and the majority of people advising and staffing the organization are volunteers, from the board members to those providing animal care. Brody noted "volunteers mean everything" and that they rely heavily on the "generosity of donors." It is a true testament to the organization and what they do that so many have given so generously of their time, treasures and talents. If interested in supporting them, you can volunteer, donate to the organization by visiting their website, or attend their Fall Fundraiser "Fall Call of the Wild. "
This year marks Walden Puddle's Second Annual "Fall Call of the Wild," scheduled for Thursday, October 25th at 7p.m. The fundraiser will be held at the Sound Kitchen Recording Studio in Franklin Tennessee. Proceeds will directly benefit their mission to care for sick, injured and orphaned animals in Tennessee. The event will feature a fabulous spread by the Bound'ry, wine and cigar bar, a silent auction including local treasures like artwork, jewelry, guitars signed by local stars including George Strait, jewelry and more. It wouldn't be a the same with out some of Walden's Puddle's own Animal Ambassadors, those non-releasable animals that help with education and outreach! Guests might get to see Maverick the red-tailed hawk, Phoenix the kestrel, Carson the screech owl or maybe the opposums Radar or Penny.
There will also be a special premiere viewing of the DVD: "Giving Wildlife a Second Chance, You Can Feel Good About It!" It's Walden Puddle's new video created by their Chairman/CEO, Lane Brody, which presents their mission and illustrates Walden's Puddle's "service to the community to people and animals."
Tickets in advance are $45 per person or $80 a couple, $75 at the door. To charge by phone, call Lane Brody at 615-714-4002.
To pay by check, mail to:
Walden's Puddle, P.O. Box 641 Joelton, TN 37080.
Please include your phone number, e-mail and address to receive a confirmation.

Click here to learn more about Walden's Puddle
Click here to download the invitation
Click here to view the event flyer
Photo Credits: Brenda Walker Photography
Brenda, a former Walden's Puddle volunteer, serves as a contact for the Montgomery County Sheriff's Department helping transport injured animals to Walden's Puddle. She used to train dogs in Search work for the deptartment for 15 years. In addition she donates her photography services to help Walden's Puddle and has taken many animals there to be healed over the years.
Read the stray magnet baby opossum rescue story.